Who is Leadership Seacoast?
Founded in 1988 by a group of seacoast community members concerned about furthering engagement in the community, Leadership Seacoast is a program designed for the adult learner that creates a core awareness of community through exposure to a broad range of issues affecting the Seacoast and by presenting varied points of view on topics being studied.
Annually, Leadership Seacoast accepts a diverse group of established and emerging leaders to participate in its six-month civic engagement program. Regional issues are examined through the perspectives of experts, on-site visits, readings, discussion groups, problem-solving exercises, and other experiential activities.
Participants explore and examine key issues impacting the cultural, social, political and economic lives of Seacoast residents. Graduates of the program leave with an expanded awareness of the issues impacting the Seacoast region, a network of leaders who can support each other in building a stronger community, and a demonstration of the interconnectedness of the topics covered during the program year.
A Learning Program for Engaged Citizens
Leadership Seacoast is a six-month experiential learning program for those who want to discover how their communities function and how they can become a positive catalyst for change.
Behind-the-scenes View of the Seacoast Community
Through dynamic, transformational programming, we offer participants the chance to experience things most people can't or won't. The program is a behind-the-scenes exploration of the places, programs, influencers, and experts who power the Seacoast community. Program highlights include nine interactive days spent exploring community issues and themes around justice, education, economic development, government, health and human services, the environment, and arts and culture.
Motivating Leaders Since 1988
Leadership Seacoast challenges assumptions and transforms traditional thinking, leaving participants empowered and motivated to lead within their communities.
Lori Waltz-Gagnon
Executive Director
Lori Waltz-Gagnon serves as the Executive Director for Leadership Seacoast, a non-profit whose mission is to develop a base of effective, knowledgeable, and engaged community members through the exploration of community issues and opportunities for personal involvement.
Most recently, Waltz-Gagnon served as the Development Director for HAVEN, where she was responsible for providing leadership and strategy for all fundraising activities. Prior to that, she was the Special Project Manager for Wilson Language Training, tasked with leading and managing special projects to support the Program Development Team and company-wide initiatives. A graduate of Keene Sate College with a degree in Business Management, Waltz-Gagnon completed the Leadership Seacoast program in 2017.
Waltz-Gagnon has been an active member of the community serving in various roles for Portsmouth Listens, Sexual Assault Support Services, and the Crisis Center of NH.
In her free time, Waltz-Gagnon enjoys spending time with her friends and family and her favorite place is the beach on a warm day.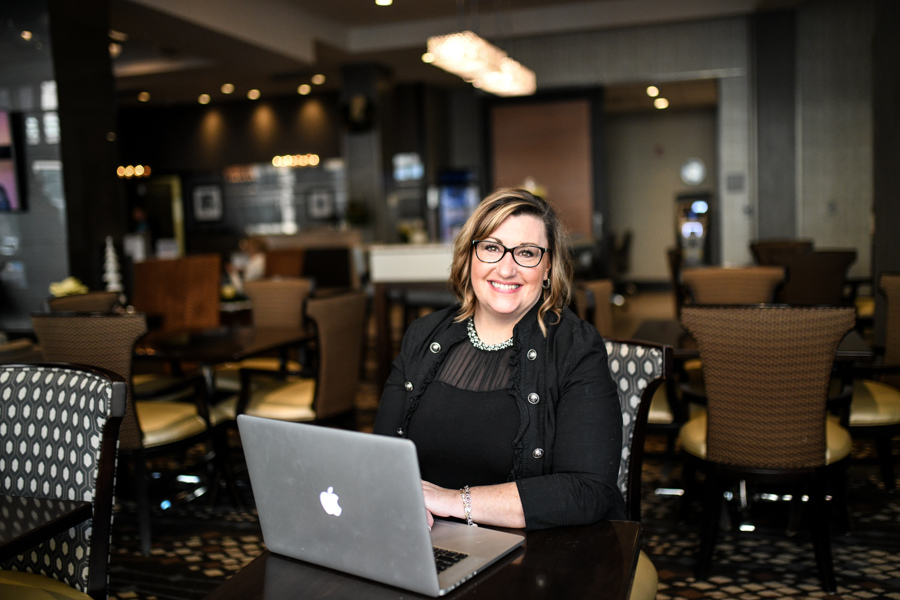 Alumni
Co-Chairs: Erica Crosbie and Travis Billingham
The Alumni Committee provides opportunities for Leadership Seacoast alumni to remain informed of issues affecting the seacoast and to inspire active participation in the Seacoast Community.
Admissions
Co-Chairs: Liz Driscoll and Andrew Strosahl
This committee is responsible for recruitment, review, and nomination of a broad and diverse group of candidates. 
Programs
Co-Chairs: Kim Lindquist and Joe Tarr
The Program Committee works closely with the Executive Director to develop program days that support the mission of Leadership Seacoast.
Development & Marketing
Chair: Jessica Parker
The Development and Marketing Committee is dedicated to diversifying revenue streams and effectively communicating the mission, vision and purpose of Leadership Seacoast to stakeholders.
FY 2023 Board of Directors
Members of the Board of Directors of Leadership Seacoast are all proud graduates of the program. In selecting members of our Board, we strive for geographic diversity, a balance of men and women, a wide range of interests and points of view, and varying industry.
Chair
Susan Geier, Newmarket – Class of 2016
Director of Communications
AgeSpan
Vice Chair
Ben VanCamp, Durham – Class of 2018
Chief Collaborator & President
The Chamber Collaborative of Greater Portsmouth
Treasurer
Sam Rose, Epping – Class of 2020
VP & Office Manager
Cambridge Trust Company
Secretary
Erica Crosbie – Class of 2020
Corporate Learning and Development Specialist
FedPoint
Natalie Allen – Class of 2020
HR Director
Edgewood Center
Travis Billingham, Hampton – Class of 2021
Owner
Seacoast HomePros
Liz Driscoll, Portsmouth – Class of 2020
HR Consultant
KMA Consulting
Jay Leiberman, Portsmouth – Class of 2021
Regional Director
Macquarie Asset Management
Darcie Letendre, Ogunquit, ME – Class of 2021
Team Lead and Reporting Analyst
FedPoint
Kim Lindquist, Newmarket – Class of 2018
Director of Events and Marketing
Exeter Area Chamber of Commerce
Paul Neve, Eliot, ME – Class of 2021
Human Resources Business Partner
Novocure
Jessica Parker, Newmarket – Class of 2019
Development Director
Hope on Haven Hill
Chris Strong, New Castle – Class of 2004
Principal
Strong Resource Group
Andrew Strosahl, Dover – Class of 2020
Attorney
Law Office of Andrew Strosahl
Joe Tarr, Kittery, Portsmouth – Class of 2020
Account Executive
Invoice Cloud